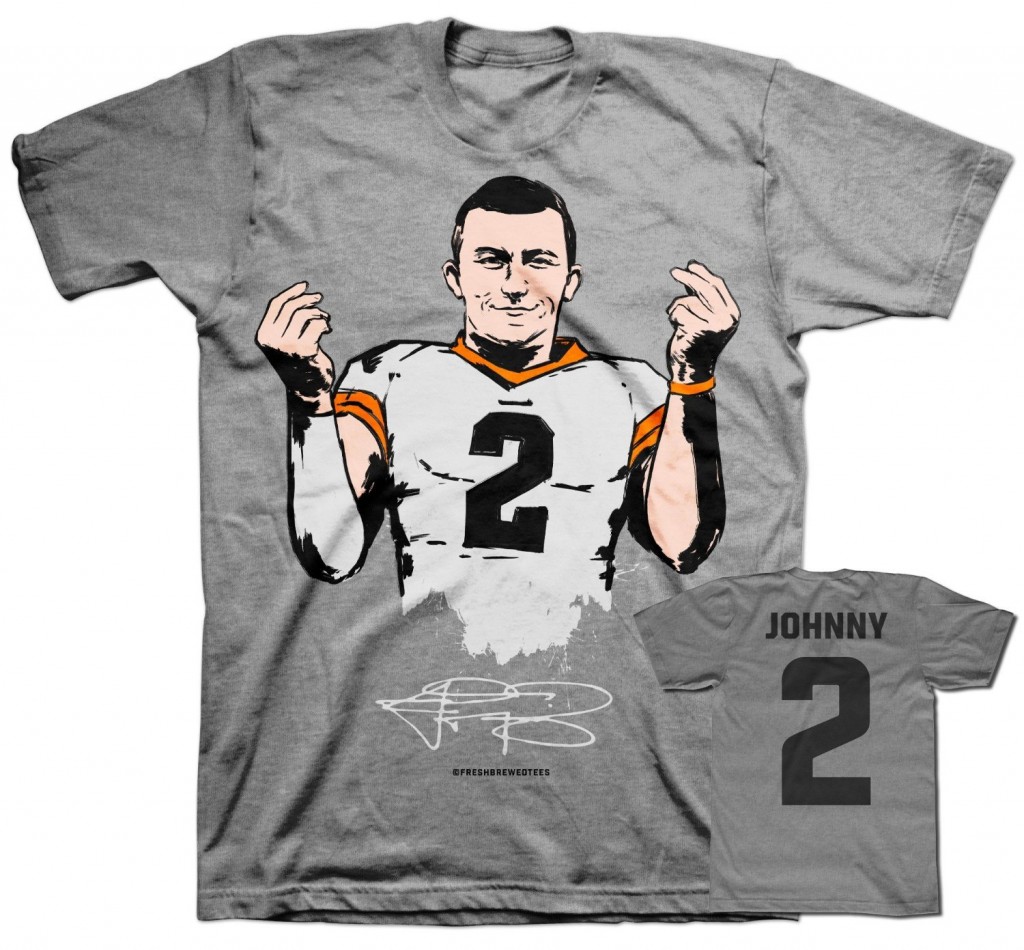 Allow me to introduce Johnny Manziel
So for those of you Leave it to Beaver fans who are not also football fanatics, allow me to introduce to you Johnny Manziel a.k.a. Johnny Football. He was allegedly coddled as a star player in all sports growing up in towns of Tyler and Kerrville, Texas. He was the hottest quarterback recruit coming out of high school and wound up at Texas A&M where he won the following awards: Heisman Trophy (2012), Davey O'Brien Award (2012), Manning Award (2012), Chic Harley Award (2012), AP Player of the Year (2012), Sporting News Player of the Year (2012), Consensus All-American (2012), SEC Offensive Player of the Year (2012), First-team All-SEC (2012, 2013), SEC Freshman of the Year (2012), College Football Performance National Freshman of the Year (2012) and many others.
But Johnny has another side to his life, one that is not based on athletic prowess but one which may exist because of all the accolades he has received. He became a folklore like legend in Texas high school football circles. When I first heard the name Johnny Football, I thought it was odd someone would have a last name of "football." Then I found out it was just what they called this dude named Manziel because he was in reality on the football field, a legend like Chuck Norris, but he really did do the things accredited to him. Johnny Manziel was a great football player, and as a result, applauded, commended complimented, and his head grew bigger and bigger and more people took him out to parties and he got arrested and then turned pro and had a terrible year but still partied and thought he was the best thing since sliced bread….excuse the rambling sentence please.
Would he be Eddie Haskell?
So with all that, which Leave it to Beaver character would he be? Got an answer yet? The first character that popped into my mind was Eddie Haskell. This is because Johnny Football a.k.a. Johnny Football is more famous for his partying than for football, at least nowadays. He is mighty conceited and doesn't always treat people very nice. In fact, if people were honest, they'd probably admit he was a very obnoxious person to be around sometimes, just like Eddie Haskell.
But he's as athletic as Wally
Then there's Wally Cleaver. Maybe Johnny Manziel is Wally Cleaver because Wally was the most athletic character on the show. Wally was on the track team, he was on the football team, he often played baseball, at least with his friends on season one, he was on the basketball team too and wasn't a bad tennis player when those moments to be on the clay courts presented themselves. So maybe Johnny Manziel was Wally Cleaver, but maybe not, because Wally was a very humble person and not much of a partier. Yes, Wally partied at times, like in the episode where Beaver was stuck in a bowl of soup or at the graduation party that lasted all night in season six and in the episode Wally and Dudley, but Wally didn't feel the need to get drunk as Johnny Football often has felt.
Then there is Beaver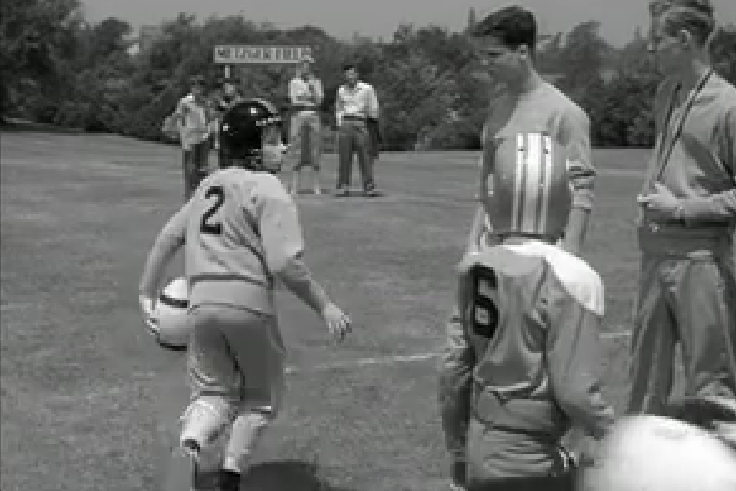 Well, what about Beaver? If Johnny Manziel was a Leave it to Beaver character, could he be Beaver Cleaver? Let's look at a few episodes. There was Beaver's Team from season 3 in which Wally and Eddie coach Beaver's football team The Lightning Eleven and they play a game at Metzger's Field against Richard and his team, the Grant Avenue Tigers. As it turns out, Beaver wasn't the best when he was so young. Maybe that was the case with Johnny Manziel when he first began. Okay, nevermind, that probably wasn't the case, but we'll come back to this episode later.
There was that time when Beaver was playing in junior high and he made the game winning catch (Beaver, the Hero). Now, that's more like the style of Johnny Manziel when he was a youth. He was athletic as anything. He could throw, run and I assume he could even catch the ball better than others. He was after all, Johnny Football. The reason this episode makes me believe Johnny Manziel would be Beaver Cleaver is what happens after Beaver makes that great catch.
Beaver actually takes it all in stride. But Wally makes a big deal about his picture being in the paper and then all the guys on the team, especially Terry the quarterback, make Beaver a big deal. The guys at the soda shop even name a new sundae after Beaver. Their server even announces they put a prune on top of the sundae to represent a football. Beaver's head swells to the point he can barely walk inside his front door. He ends up blowing off practice because he thinks he's so good he doesn't need it. Then he gets benched. Wait, that can't be Johnny Manziel, I doubt his conceit and big head when he was a youth ever had him benched, after all, talent and winning is more important than humility, especially in Texas football. And yes, if you're from Texas, don't take offense, I know there are exceptions to that rule.
We can also look at Beaver's Football Award, the episode where Beaver was to get an award at the football awards dinner and Beaver refused to wear a jacket and look proper because none of his friends were going to wear a jacket. That sounds like some behavior Johnny Football would exhibit. Giving into peer pressure seems to be how Johnny Manziel got to the point he is where in January 2015, he felt the need to check himself in to rehab.
So, would Johnny Manziel be Beaver Cleaver?
Let's go back to the episode Beaver's Team. In that episode, the big game arrives. They have a secret play called "Ole 98." The play is called and Beaver gets sacked. He then tries it again and coughs up the ball and the fumble recovery goes for a touchdown by the opponents. In the only game Johnny Manziel started and finished as a Cleveland Brown last year, his play was reminiscent of Beaver's atrocious on field ability in Beaver's Team. And just like Beaver's team, Johnny's team lost too. And like Beaver, Johnny Manziel wears #2.
And the drum roll please….
Which Leave it to Beaver character would Johnny Manziel be? Yes, he's obnoxious, especially to some of his teammates. An ESPN report stated that over 20 sources inside the Browns organization questioned Johnny's commitment and work ethic. That may be like Eddie Haskell. However, he has true athletic ability and that would make him like Wally Cleaver. But I think Beaver Cleaver would be the character on the show which Johnny Manziel would best represent, and I'm only talking about the football episodes. In all other episodes of Leave it to Beaver, Johnny Manziel can only wish he could be as cute, respectful and friendly as Theodore "Beaver" Cleaver.
Related posts:
Comments
comments