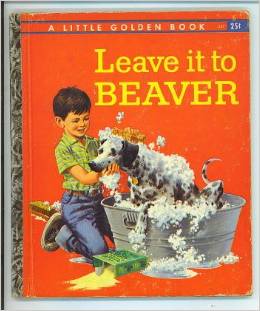 Oh, I so much want this for Christmas or for my birthday or any time at all.
This is the kind of item, along with so much other Leave it to Beaver memorabillia that is out there, that'd I'd like to give away on this site some day. It all depends on how many email subscribers we can get here and how many visitors frequent Glee Street.
This Leave it to Beaver Children's Book from renown publisher Golden Books was released in 1959 and written by Lawrence Alson. Leave it to Beaver from Golden Books was illustrated by Mel Crawford.
To judge a book by its cover, this one is well worth the $6.99 it costs.
Check out it's availability on Amazon today.
Related posts:
Comments
comments