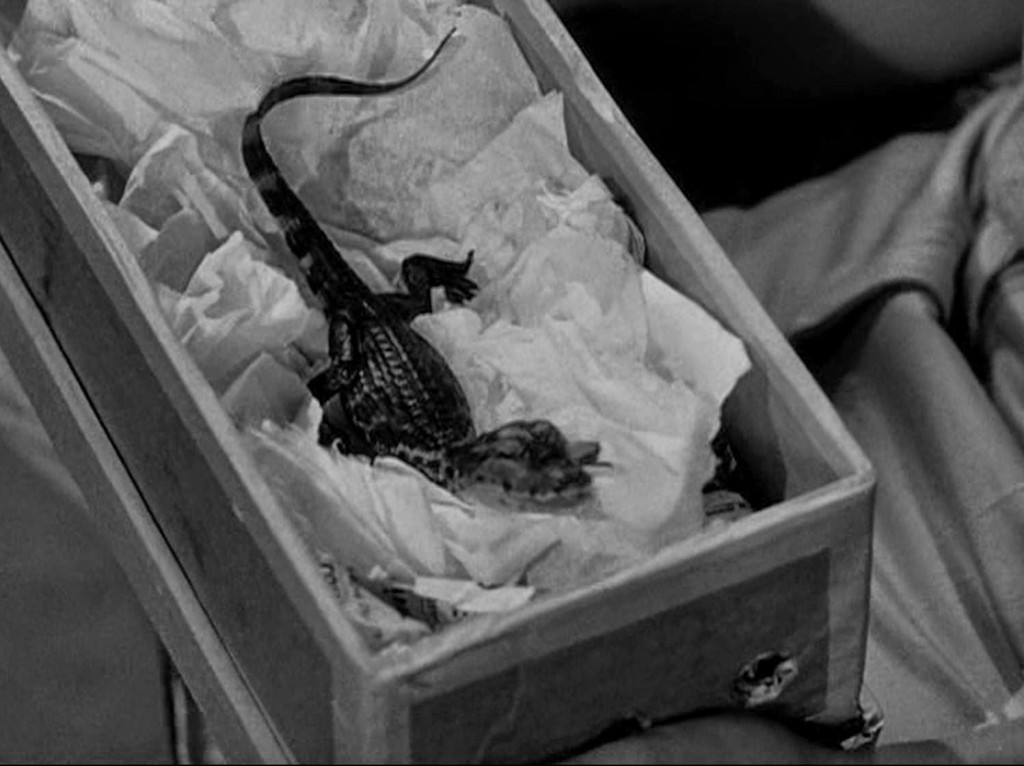 This Doesn't Look Like an 8 ft. Alligator
You may be a new Leave it to Beaver fan and haven't heard the story yet, so I will repeat it here. The episode Captain Jack was the first Leave it to Beaver episode ever filmed. I'm not sure if the writer and director were trying to be ground breaking in the world of television, but their decision to show a toilet in one scene had the CBS censors in a tizzy. They didn't even show the toilet seat , it was just the top of the toilet tank where Wally and Beaver were keeping their pet alligator. You read that right, their pet alligator.
This is a hilarious episode. The entire premise of sending away for an 8 foot long alligator for $2.00 is beyond belief. However, as the producers, directors, writers and actors have attested to time and again, each one of these stories is true to life. In some way or another, each tale told on Leave it to Beaver happened. While Wally and Beaver keep the alligator for a few weeks nursing it to become about a foot long or more, the real story that inspired this episode may have a few different details, but it really did happen.
Eventually, the censors at CBS allowed this episode to be shown and it appeared after Beaver Gets Spelled. The basic premise of this show was that things aren't always what they seem, whether it's a "yard long" hot dog sold at the local drugstore counter café or if it's an advertisement for an alligator in the back of a comic book.
Are you a enior Leave it to Beaver fan? This medical alert pendants may be for you.
You remember those comic book ads don't you? What other ones seemed to be too good to be true? Which ones did you send away for that disappointed you? Did any have you really excited, waiting for the mail each day like Beaver was waiting for the alligator? Please share your experiences below in the comments section. Thanks.
Related posts:
Comments
comments