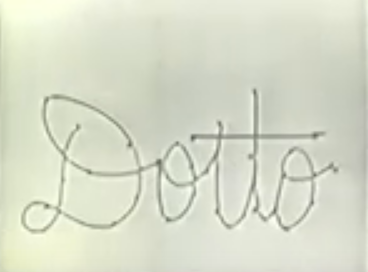 Dotto was a game show which debuted on the CBS television network on January 6, 1958. The premise of the show was for a contestant to identify a partially drawn dot-to-dot picture. Once the picture was identified by a contestant, the game was won. The key to guessing correctly was to answer general knowledge questions and have a portion of the dot-to-dot picture drawn with each correct answer.
Dotto aired in the 11:30 a.m. daytime slot for CBS and was hosted by the very talented Jack Narz whose brother-in-law was Bill Cullen, host of The Price is Right and who was also the brother of another successful game show host, Tom Kennedy. It did not take long for Dotto to become the highest rated game show on daytime television. Only one game show host was more popular than Jack Narz and that was Hal March of the $64,000 Question. For such a popular show, one wonders why creator/producer Frank Cooper felt the need to rig the show. In the program's fourth month, stand-by contestant Edward Hilgemeier found a notebook belonging to reigning champ Marie Winn which contained within its pages, answers to quiz questions and names of the drawings which were used on the show that day.
Hilgemeier's discovery set into motion the downfall of many quiz shows in the late 1950s which included, most famously, the game show Twenty One, hosted Jack Barry and sponsored by Geritol. Dotto was cancelled on August 16, 1958 by CBS executives after they confirmed the show was fixed by its creator Frank Cooper. Top Dollar was hosted by Warren Hull who was later replaced by former Dotto host Jack Narz in Novemeber of 1958. Jack Narz, who did not even know Dott had been cancelled until after the final episodes had been taped, later took a polygraph test about the show and was shown to tell the truth about having no knowledge of contestants being supplied the answers to questions. Narz went onto host many other game shows over the next two decades, including The Marriage Game, I'll Bet, Beat the Clock and Concentration.
Related posts:
Comments
comments